Adobe Acrobat Reader needed to view newsletter:
Business Meeting

..................

Thursday, April 2, eat 6:30pm/meet 7:30pm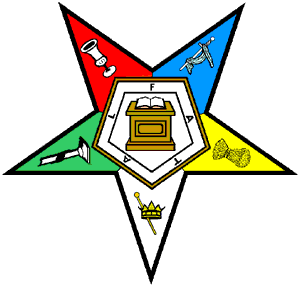 Greer #151 Order of the Eastern Star meets the 2nd Thursday of every month at 6:30pm
2nd Degree Postponed

...............................

The 2nd Degree scheduled for Wednesday, March 18 has been postponed due to Corona Virus concerns. The degree will be re-scheduled at our next business meeting.
Sitting Master Ed Brannen, PM accepts the Traveling Bible from Worshipful Brother Chris Fisher on behalf of Cooper Lodge #282 at Bailey Lodge's January Business Meeting.